This article is also available in: 中文
---
You can never take too much care over the choice of your shoes. Too many women think that they are unimportant, but the real proof of an elegant woman is what is on her feet.

Christian Dior
Dior's Birkenstock collaboration is now available, featuring two of Birkenstock's signature styles: the Tokio Mule and Milano Sandal. It was first revealed during Paris Fashion Week back in January as part of Dior Men's fall/winter collection.
The retail version features three different color options in nubuck calfskin for both Tokio and Milano: gray (this option also features a felted wool upper body instead of nubuck calfskin one), black and greige (tho on the box it said beige). There's also a rare variant of grey Tokio Mules with pattens represent the 1957 Dior haute couture collection.
Dior by Birkenstock collections.
I end up picked up a pair of Tokio as it's my favorite style, and in beige as it works best with most of my outfits.
Packaging and Details
Like the Louis Vuitton and Nike "Air Force 1" and the "Air Dior", the Dior by Birkenstock collaboration also features a special packaging with Dior Oblique and Bones gradient motif that matches its EVA outsole: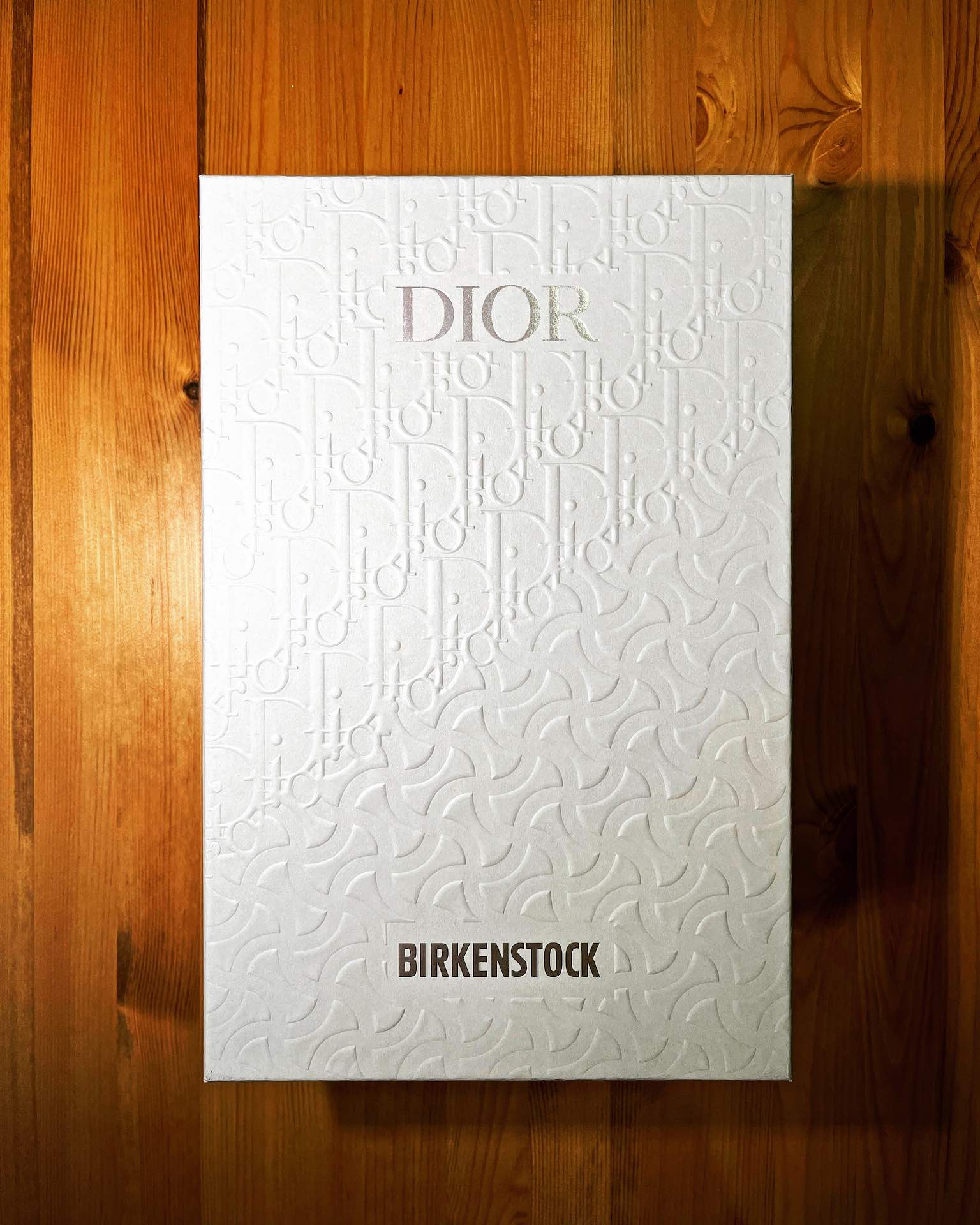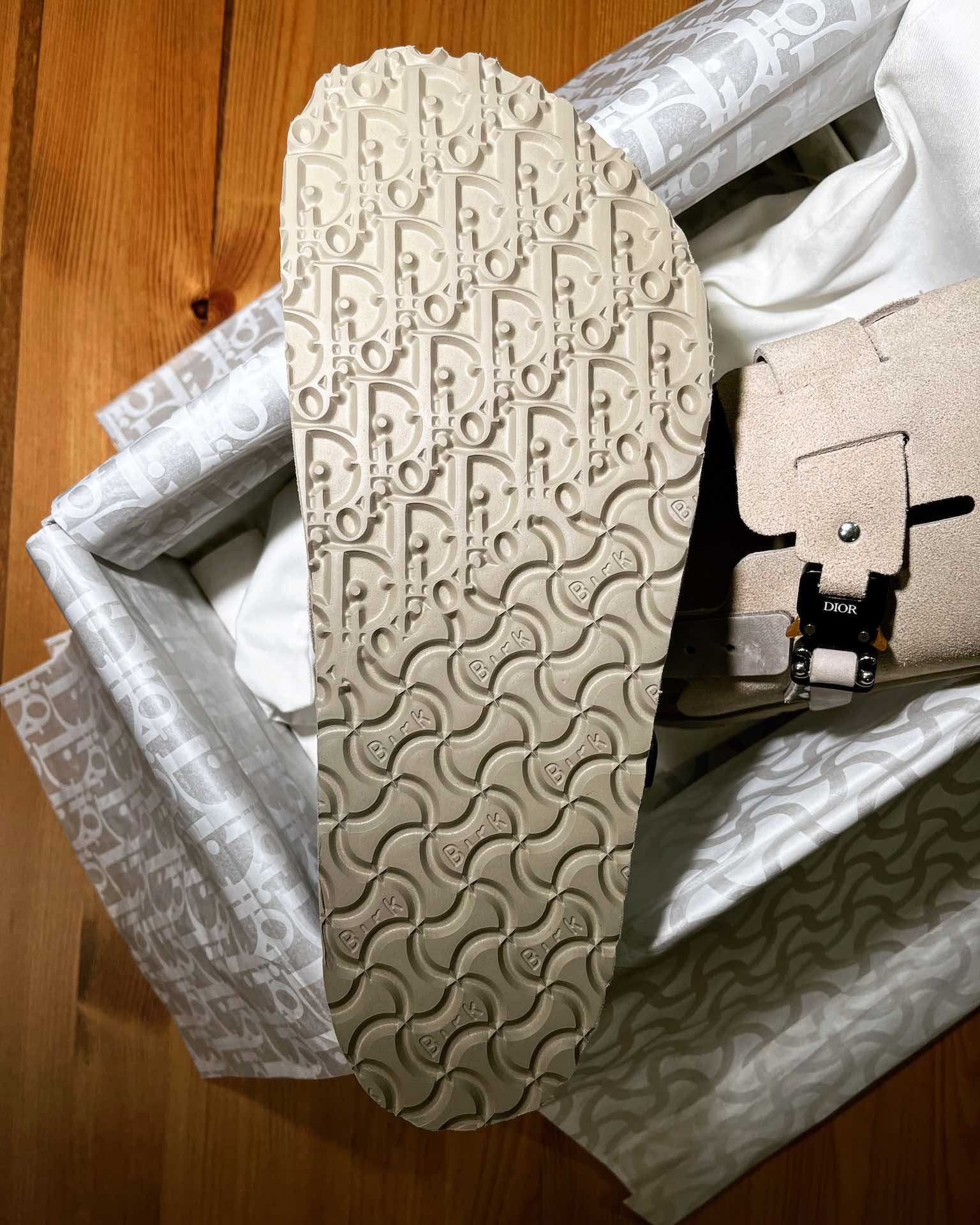 Dior Oblique and Birkenstock Bones gradient motif.
Although it looks nice and feel more premium than any ordinary birks, I doubt the outsole can be restored to its original oblique pattern once wear out, neither by Dior or Birkenstock. The wrapping paper were also in such pattern unlike other Dior shoes. The dust bags were in white (Dior Men tend to use navy blue dust bags, while Dior Women tend to have white dust bags), with "Birkenstock" logo at the bottom.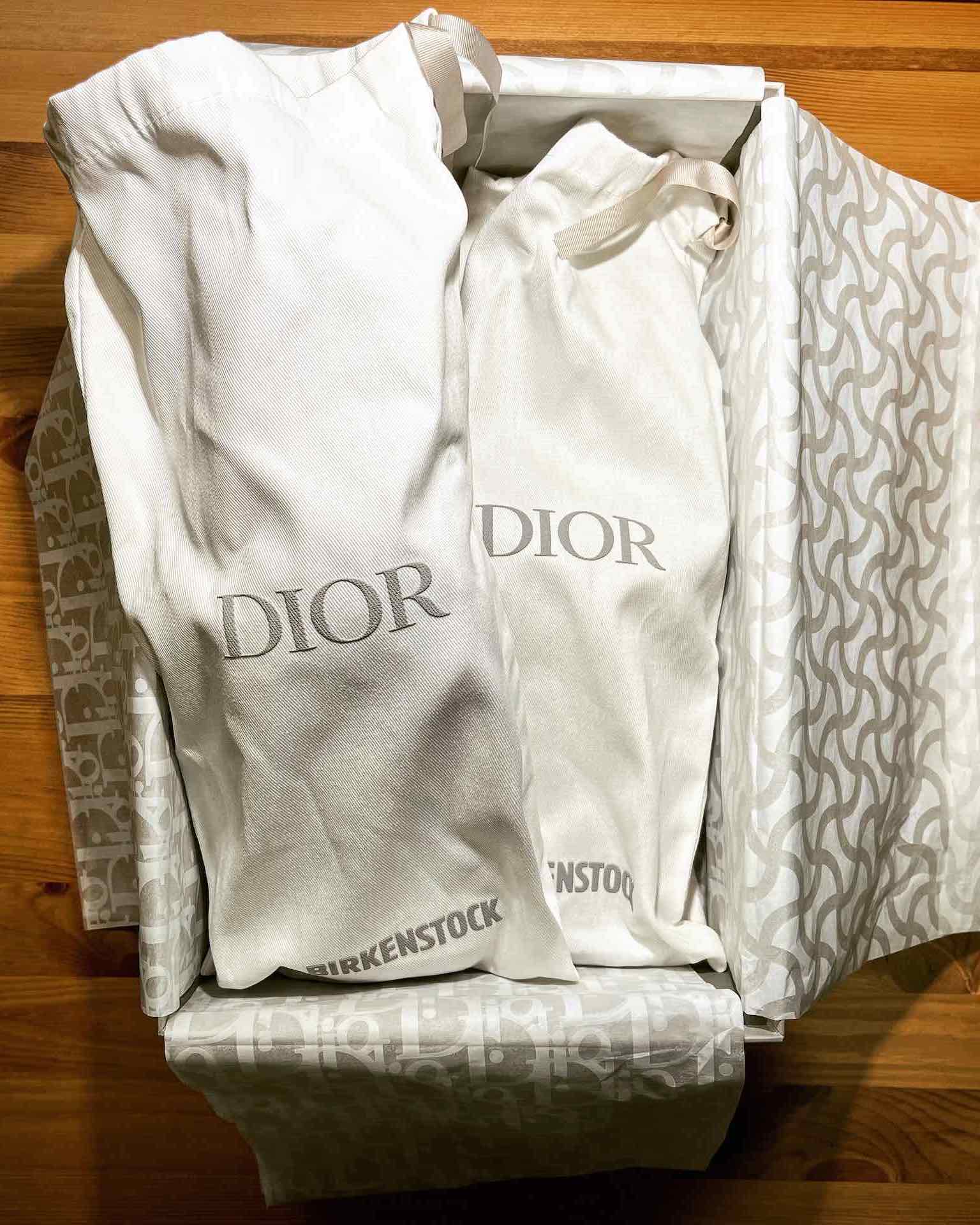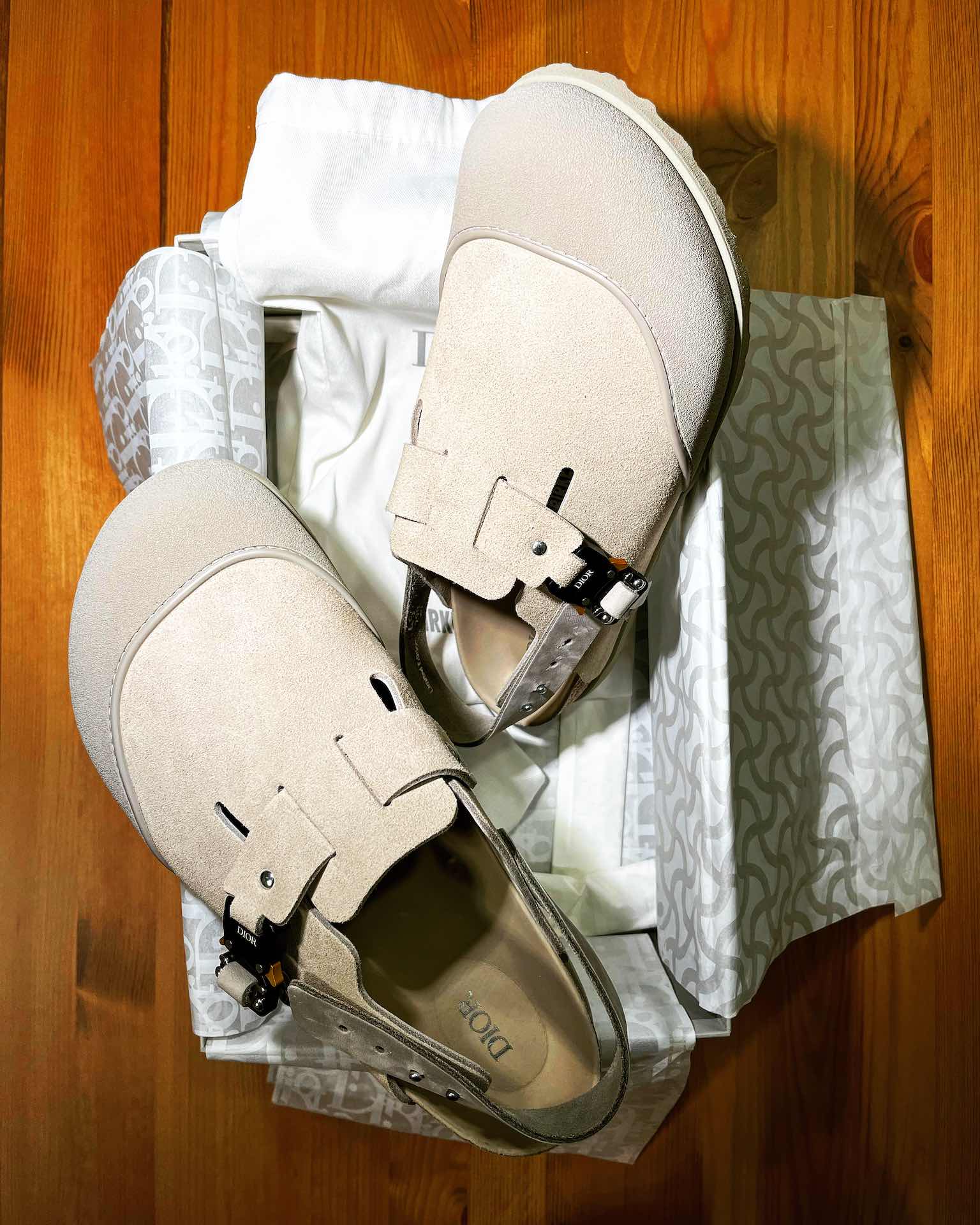 The oblique wrapping paper and dust bags.
There's a small card which embossed pattern just like the outer box, as an introduction to the Dior and Birkenstock collaboration. The birks were hot stamped with size number and "limited edition" label in silver on the back strap. Ordinary birks usually have their size numbers on the footbed. The toe section of the Tokio were reinforced with rubber, make then more water resistance and durable than usual birks. The Dior signature aluminum buckle make it easier to open while also prevent bending of the calfskin.
Interestingly, Dior has Birkenstock manufactures these birks in Germany instead of making them in-house in Italy.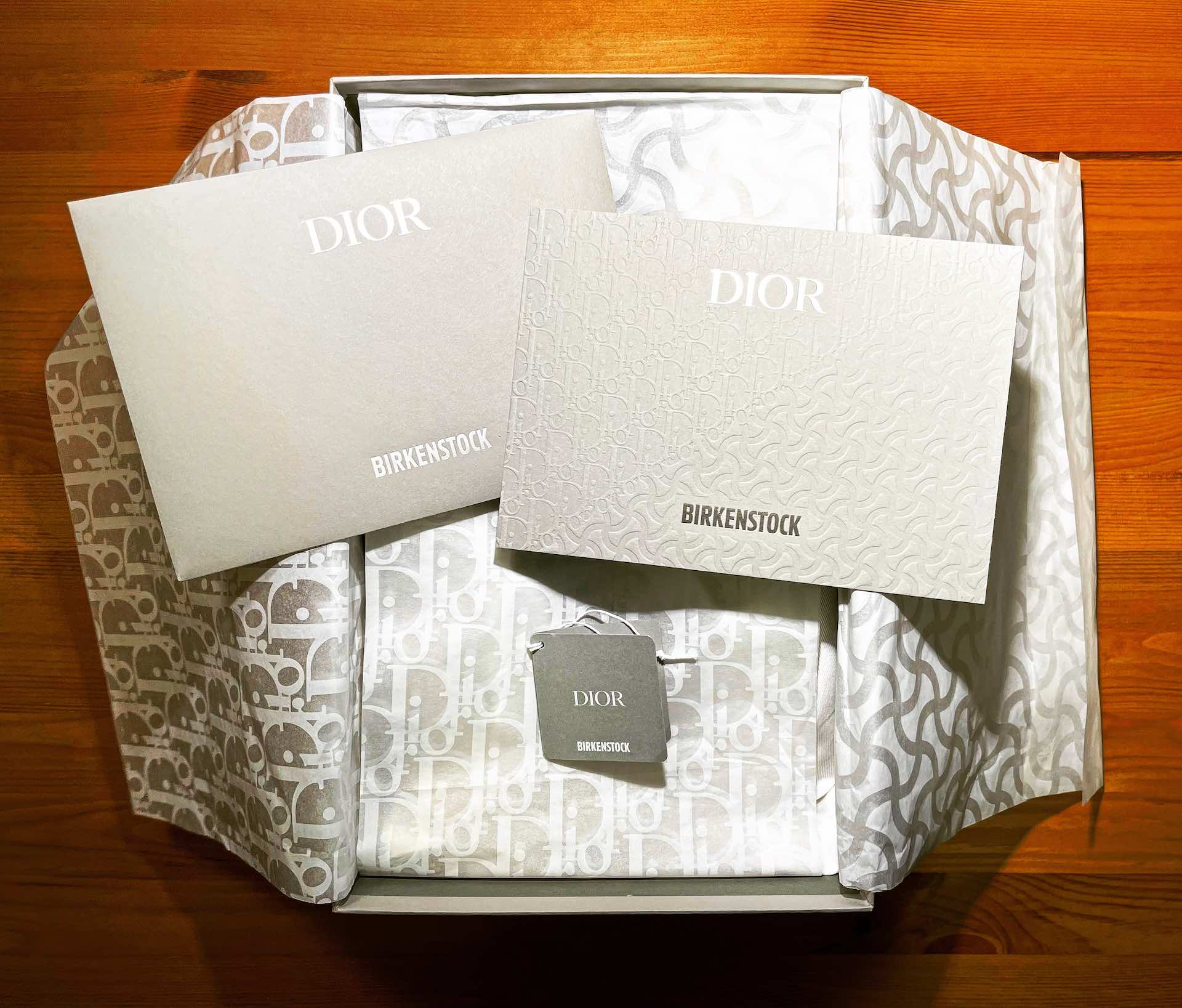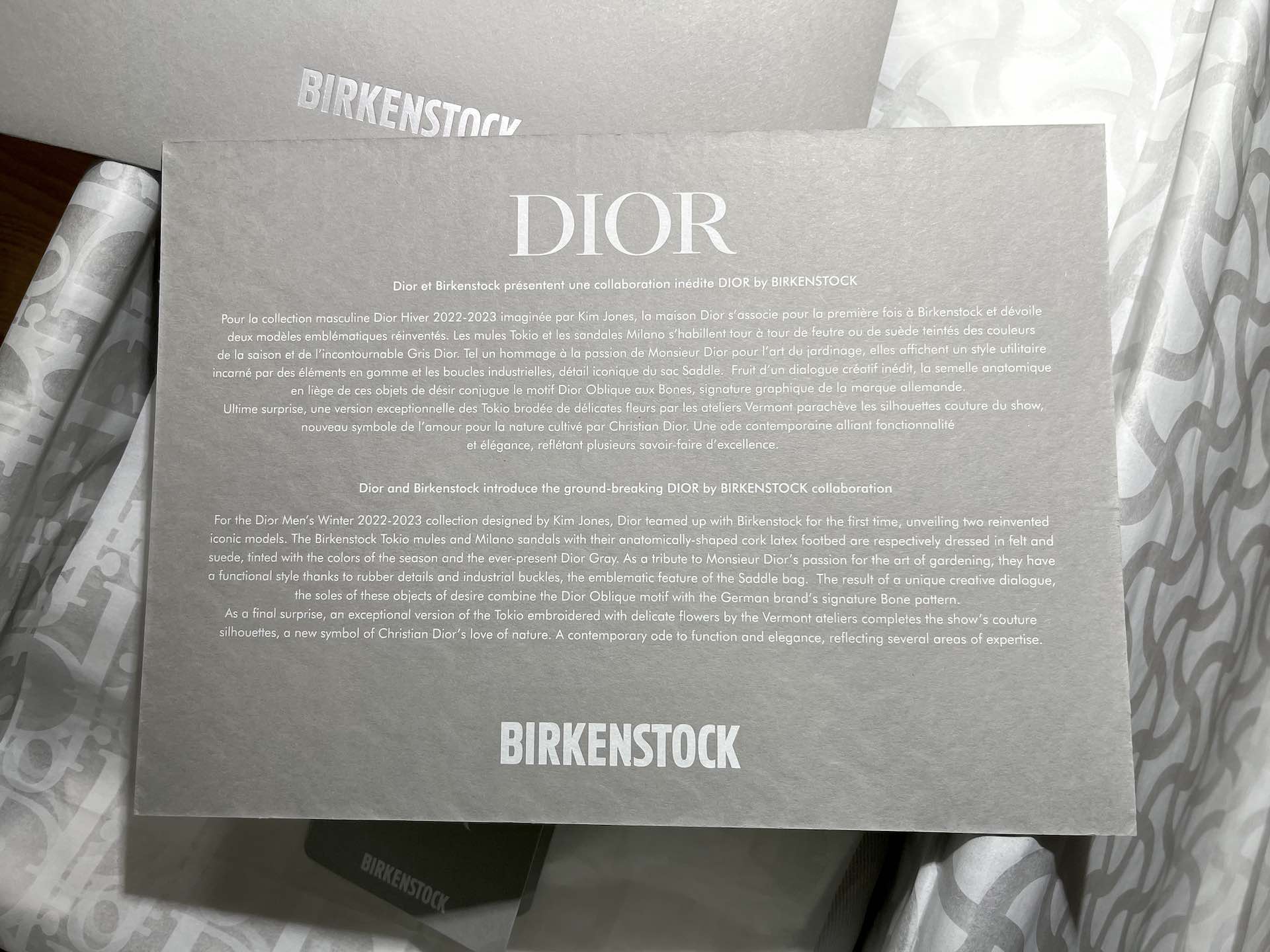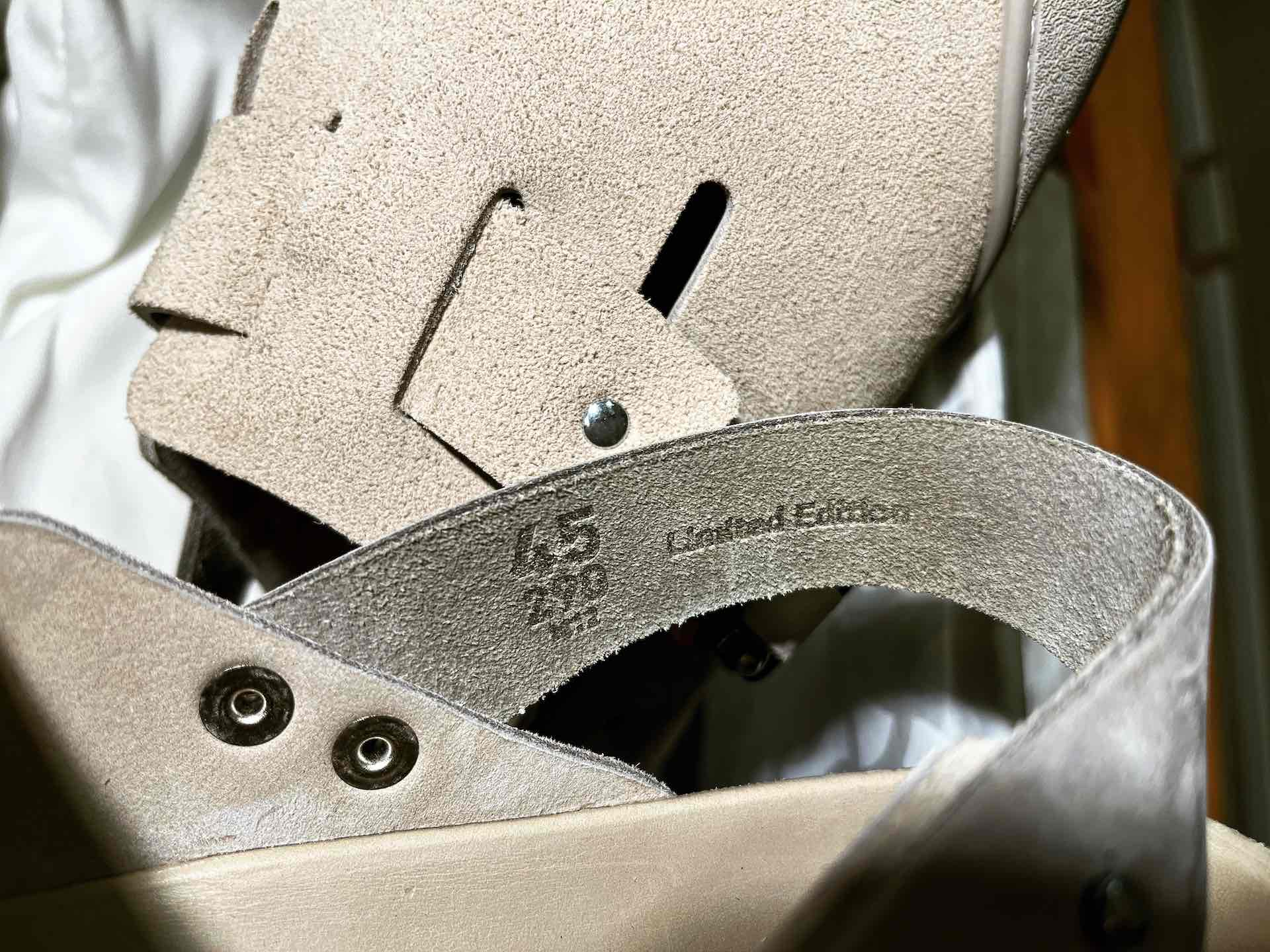 Introduction card and hot stamping.
And of course, all those premium touches came with a price: €960 to be exact - that's about ten fold of any off-the-shelf birks.
The Infamous "Break-In" Process
As superior as it seems, there's actually something I personally didn't like.
For some reason, Dior chose Birkenstock's infamous classic footbed, which requires the wearer to endure the painful break-in process before it can be comfortable. Birkenstock these days offers soft footbed by default for most of their sandals, as the majority no longer believes the pain is actually worth the outcome.
Prepare to wear some extra thick socks and bearing the foot arch pain for a few weeks if you are getting a pair of these. Some hammer work might help with the process, but hammering a €1k shoes would definitely give most people some pressure. But if you want something comfy from the start, save yourself a few bucks and get a non-Dior birks instead. As Christian Louboutin once said,
Shoes transform your body language and attitude. They lift you physically and emotionally.

Christian Louboutin
Well, I can't agree more with him…just not this time.